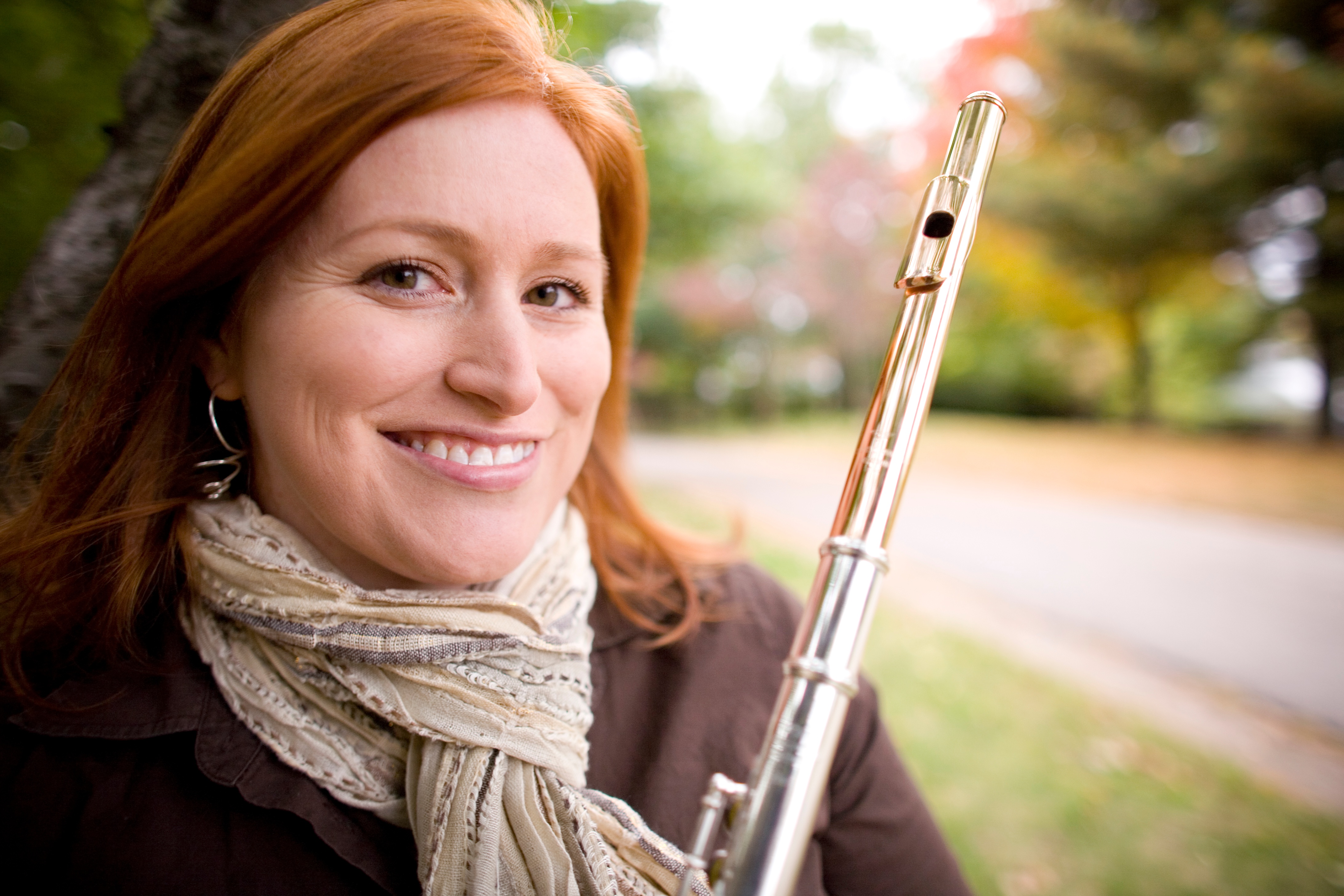 Teaching
My goal as a teacher is to inspire students as confident and creative thinkers. Playing music is a joyful experience and I aim to bring that passion to every lesson. In our lessons, students will feel empowered to think outside the box, try new ways of playing, and see their confidence grow. I hope each student will develop a life-long love and appreciation for music. 
Flute lessons will focus on learning to be a well-rounded flute player and musician. We will develop each student's ability to play with a beautiful sound, strong technique, and expressive phrasing. We will work on building a solid foundation for playing the flute including good intonation, breathe control, embouchure flexibility, and clean articulation.  Another important part of our work will be learning effective practice strategies and gaining confidence for audition and performance opportunities.  
Instruction is tailored to the each individual's goals ranging from a beginner learning to play their first song, an advanced player preparing for a future in music, or an adult coming back to the flute later in life. Everyone learns differently and there isn't only one way to learn something new. Students must be creative, experiment, and learn how to employ a wide range of strategies for growth. My job is to make sure that students develop the skills and tools they need to be make music joyfully.  
My students have successfully earned spots in All-State and All-District Competitions, youth orchestras, and summer programs. In addition to a busy performing schedule outside of teaching privately, I have conducted bands and flute choirs, coached adult chamber music, led small group classes, coached woodwind sectionals, and judged competitions. 
Ashley is the Lecturer in Flute at the University of Massachusetts Boston, Flute Faculty at Milton Academy, Woodwind Coach for the Tufts Youth Philharmonic, and teaches privately in the Belmont, MA area.
Please use this contact form to ask any questions about scheduling, availability, and rates. I look forward to hearing from you!