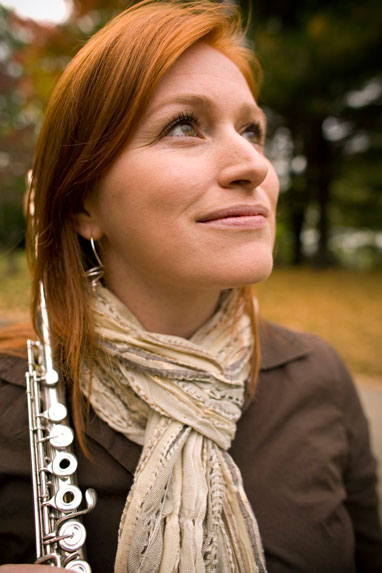 About
A versatile and engaging performer, flutist Ashley Addington performs regularly with ensembles throughout the New England area, most recently with the Boston Modern Orchestra Project (BMOP), Odyssey Opera, Sound Icon, Portland Symphony, Plymouth Philharmonic, and Callithumpian Consort. Other engagements include performances with Monadnock Music Festival, Marsh Chapel Collegium, Cape Cod Symphony, Lorelei Ensemble, Symphony Nova, A Far Cry, Boston Opera Collaborative, Ensemble Parallex, and the Orchestra of Indian Hill. Originally from Texas, Ashley holds a MM in Flute Performance and BM in Music Education from The Butler School of Music at University of Texas at Austin.  She studied with Marianne Gedigian and Robert Willoughby.
An active pedagogue working with many thriving young flute students, Ashley teaches on the faculty at Milton Academy, Tufts Community Music Programs, and has a thriving private studio in the Cambridge, Somerville, and Belmont area. Ashley previously taught on the faculty at Indian Hill Music, Nashua Community Music School, and as the flute Teaching Assistant at The University of Texas at Austin. She has twice been the Guest Clinician for  the Honors Flute Choir for the New Hampshire Band Directors Association and served as a Masterclass Teacher at the 4th Annual Free Flute Masterclass sponsored by the Pappoutsakis Flute Competition.
As a chamber musician, she was a finalist in the Plowman Chamber Music Competition and the Chamber Music Foundation of New England's International Chamber Music Competition.  Ashley also participated in the 2008 National Flute Association Young Artist Competition in Kansas City, MO.
Exhilarated by the challenge of learning new repertoire, Ashley enjoys performing contemporary music and the process of working with composers. She has participated as a fellow in the Summer Institute for Contemporary Performance Practice (SICPP) at New England Conservatory and in MusicX Festival in Blonay, Switzerland with the new music group eighth blackbird. Working to expand the repertoire for flute and cello, Ashley performs with cellist Rachel Arnold premiering commissioned works from young and emerging composers. She also frequently appears as a Guest Artist on Composer's Concerts at Tufts University. Other new music projects include performances with Vortex Ensemble for New and Improvised Music, Composers Concert at the Church of the Advent on Beacon Hill, Boston New Music Initiative, Amp New Music (NYC), Boston CyberArts Festival, and New Music Hartford.